SEMINARS
By PETER PELLAND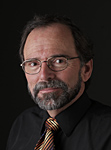 Peter Pelland is available to share his expertise with your group or organization on any of a wide range of Internet-related and marketing topics. His hands-on approach is tailored to meet the needs, interests, and technological skill level of any audience, with a motivational and instructional message that participants can immediately apply to their individual businesses. Programs range from brief keynote addresses to 1-2 hour seminars. Typical presentations run 45-60 minutes in length, with added time for audience participation.


A live, high-speed Internet connection is generally required for the best experience. Visit the following links for online PDF versions of four of Peter's more recent seminars: "Print Marketing in a Digital Age", "Your Photographs: Are the 1000 Words Good or Bad?", "Profit By Walking in Your Customers' Shoes", and "Define Your Park's Important Role in the Regional Business Community … and Work it to Your Advantage". Better yet, plan on attending an upcoming presentation.
Recent Venues:
ARVC Outdoor Hospitality Conference & Expo
November 9, 2016
Fort Worth, Texas
Print Marketing in a Digital Age
Your Photographs: Are the 1000 Words Good or Bad?

Ohio Campground Owners Association
Spring Conference & Trade Show
March 5, 2016
Columbus, Ohio
Profit By Walking in Your Customers' Shoes
Participants usually leave inspired and motivated to take actions which will have a positive impact upon their small businesses. Here are the comments of a participant in a two-evening workshop, presented at the Hilltown Community Development Corporation:
I am writing today in thanks for your workshop on improving your search engine results. Your workshop was educational, informative and the techniques proved effective.

Guided by your handout, we critiqued our web site and made changes according to the advice offered in workshop. We worked with our Meta tags, matching key words and phrases with content and links on the site. We checked our submissions with lots of search engines and gained a clearer understanding of how search engines operate and how to best conform to their submission requirements.

Not only were the changes simple to implement, we saw results immediately. Within weeks we saw increased traffic to our web site, improved rankings with search engines big and small, and saved money through the elimination of subscription to a search engine optimization plan.

Your knowledge and experience in working with search engines is evident. I felt you addressed our introductory needs as well as the needs of more advanced users and designers. We appreciate that you catered to the needs of your class participants and answered all of our questions in a clear, direct fashion, using examples to help illustrate, while moving through your agenda and covering a lot of materials.

We look forward to continuing to work with the techniques and skills taught in your class and learning more in this exciting field. We look forward to working with you again in the future.

Sincerely,

Richard M. Richardson
Proprietor

Good Time Stove Company
Goshen, Massachusetts